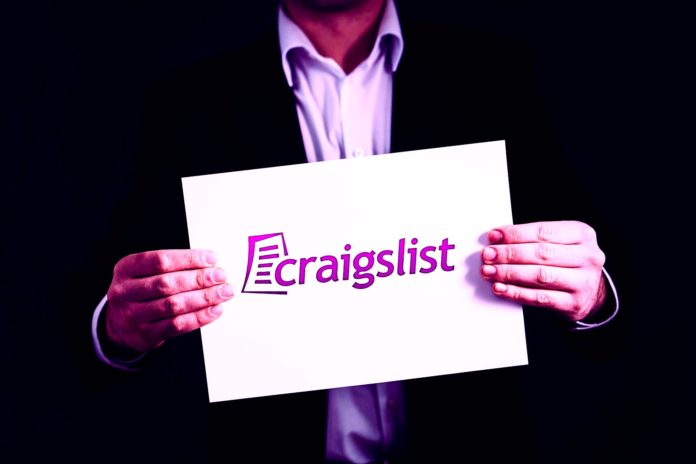 Online marketing is the current trend in networking and marketing industry. With increased internet coverage, enthusiasts depend on the internet for various purposes, besides social interactions. Entrepreneurs are also advancing and taking their business entities to online forms. Certainly, this attracts a vast customer base. The performance of online sites, just like normal businesses, is dependent on owners' customization.
So to say, a site where users can sell, make money and save on various occasions gets popular. Thus, Craigslist is probably among the top-rated online retailers in the market currently. With craigslist, you can purchase and sell houses, junk, cars, get hooked up among other services. However, there are other sites, besides Craigslist, with similar or even better services. The top 12 sites, providing alternatives to Craigslist are mentioned below.
Alternatives to Craigslist: Oodle
This is possibly the number one rival to Craigslist. It is used by millions of people due to its interactive customer support. Some of the categories available on this platform include:
Jobs
Rentals and real estate
Merchandise
Vehicles
Pets
Tickets
Services, personals, and community
Experience their package services from their official website, www.oodle.com.
Alternatives to Craigslist: Gum Tree
This is the second site among the top 12 best sites like craigslist. It is popularly used in the UK, South Africa, and Australia. Growing rapidly, it has begun gaining customer base in the US too. Buyers using this site enjoy a variety of services including:
Property
Jobs
Services
Motors
Community and pets
The official website of Gum Tree is www.gumtree.com.
Alternatives to Craigslist: Close5
Formerly known as eBay classified, it is a group app that makes it easy for users to buy and sell goods within their neighborhood. It is an awesome app that provides for local online marketing and networking services. Popular interactive services provided on this site include:
Housing
Electronics
Jobs
Pets
Home and gardening services
Cars and vehicles sale
Services and resumes
Users like this app due to its local availability. Its' official interactive website domain is www.close5.com.
Alternatives to Craigslist: Locanto
It is an interactive online selling platform based mainly in the US. However, it is also open to Australian, South Africa, Canada, and Austria citizens. Users can market their items of various categories including:
Jobs
Services
Personals
Services and vehicles
Real estate
Pets
Events
Classes and community
It also allows users to add their ads through HTML codes, pictures, and links that will remain active for 60 days. Their official site www.locanto.com is open to all.
Alternatives to Craigslist: US Free Ads
This online site provides more than just basic buying and selling. Interested users have to sign up for their site, www.usfreeads.com to access their services. After creating your account, you can then post your ad or upload your feature in text or HTML form. The site provides for an easy search through an organized system of ads based on the city, area or country. Ads are also organized by category for users to find their features of interest easily. Some of the categories available from US Free Ads include:
Automotive
Collectibles
Pets and animals
Hobbies and leisure
Home and garden
Real estate
Jewelry and watches
Announcements
Services
Sports
Wanted ads
Clothing and footwear
Games and models
Health and fitness
Toys
Electronics
Alternatives to Craigslist: AdLandPro
Similar to the US Free Ads, users interested in accessing the services of this site need to open an account from their main website, www.adlandpro.com. This site is well reputed having been in business since 1998. After creating an account, you can then post whatever you want or search for any item of interest. Creating an account provides security to both the buyer and the seller. It also ensures that no con business ruins the reputation. You can report abuse to the admins to help eradicate scammers. Common categories available on the site include:
Jobs
Automotive
Announcement
E-Books and online lessons
Real estate
Pets
Business and services
For sale
Miscellaneous
Alternatives to Craigslist: Geebo
This is a safe alternative to craigslist providing better secure services, especially to the local communities. Besides providing an interactive platform where users can buy and sell goods, it also offers various useful tips for sellers and buyers to improve their shopping experience. The platform, available through www.geebo.com, also allows customers to report any abuse or form of scam for assistance. Common categories available on the site include:
Construction and farm equipment
Merchandise
Services
Employment
Real estate
Resumes
Rentals and Roommates
Alternatives to Craigslist: BackPage
BackPage is the other high-rated online interactive platform offering steep competition to craigslist. Actually, some users, who have tried both sites think it's better than craigslist. It is available in the US, Canada, Australia and Oceania, Europe, Asia, Pacific and the Middle East, Latin America, Caribbean and African countries including Cameroon and Egypt. Its' ease of use is possible the reason behind the high ratings. It also has special features including automatic re-posting of your ad and nearby city filters. Special categories available from this site include:
Local places
Jobs
Dating
Real estate
Adult
Services
Musician
Rentals
Community
Automotive
Access their official website through the link, www.backpage.com.
Read: Sites similar to Backpage.
Alternatives to Craigslist: Ads Globe
As the name suggests, it is an awesome global marketing platform. Just like Craigslist, this platform automatically detects user's location. However, for easy visibility, users can change their location. For security purposes, users have to sign up through the link www.adsglobe.com before posting their ads. You can also log into the site with Facebook or other social platforms. Categories on this site include:
Merchandise
Autos
Real estate
Pets
Travel
Rentals
Alternatives to Craigslist: City News
City News website covers various countries including Canada, US, Great Britain, Australia, Europe and other countries. This platform supports two levels of users. Thus, you can post the ad for free or pay $3 to upgrade the ad to a featured one. Besides it, other options include getting attention getters upgrade and bolded listing which can be availed at the cost of $1. As a result, categories offer from the site www.citynews.com are wide and diverse. However, special categories include medical clinics, home improvements, cooking, kitchen, and food.
Alternatives to Craigslist: 10 days Ads
This website allows users to post their ads from various locations to provide a vast customer reach. You can include a video or photo of the ad when posting. Sellers can also provide feedbacks based on their experience thus scammers may not survive the bad reviews. Good and legitimate sellers will build their trusts thus better following. www.10daysads.com provides numerous categories of services. Just to mention, the special categories of this website include:
Antiques and collectibles
Art
Automotive and motorcycles
Baby items
Boats and marine
Camera and photo
Electronics and phones
Furniture and household
Dating
Home and garden
Video games among other intensive categories.
Alternatives to Craigslist: Ad to Ad
It is another safe and secure platform that can be accessed through their official site, www.adtoad.com. An outstanding feature of this platform is that it has the aviation category in its features. Isn't this awesome? Specific categories of this platform include:
Boats and aviation
Shopping
Jobs offered
Business directory
Announcements
Housewares
Real estate
Vehicles and services
Home electronics
Rentals and Roommates among others.
Conclusion
The internet revolution has greatly changed various sectors. You can now buy or sell items anywhere through these classified alternatives. Advertising for services, job opportunities or even local hookups has been made quite easy. Just like Craigslist, the sites mentioned above provides alternatives to easy online marketing. Besides, various other sites including FreeAds Time, Trovit, Vast and Penny Saver USA with similar features and capabilities.
For better services, you should consider several tips that will make your ad sell more on these sites. Just to mention, consider the following.
Make the ad catchy with an accurate, detailed but not too wordy description.
Upload clear videos or photos
Don't share personal details such as home address for safety purposes
Report scammers or spammers immediately to the site
With that said, Internet marketing has never been made easy before. Consider the tips, find a suitable website and proceed with your purchase or selling. Good luck!